REAR END LOWERING KIT (67-70): 1" DROP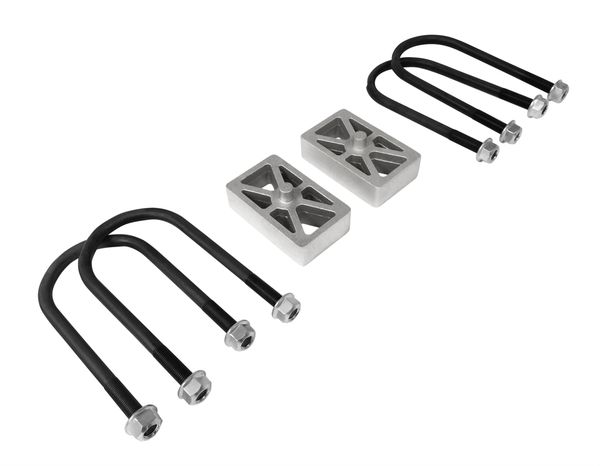 REAR END LOWERING KIT (67-70): 1" DROP
PART #: C7ZZ-5705-LK1
No need to heat your springs or remove leafs-this kit safely lowers the ride height without changing the spring rate for a more aggressive stance and a lower center of gravity.
Cast aluminum blocks with proper locating pins, correct press-formed u-bolts, and concours zinc plated locking flange nuts.
They are also compatible with MOST traction bars.